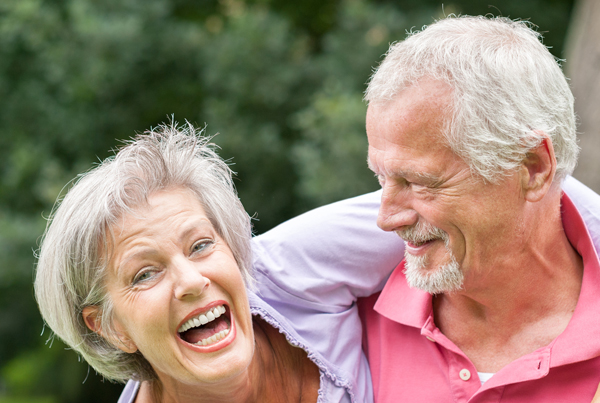 With a 98% success rate, dental implants usually don't fail. In fact, they're the safest, and most long-lasting fix for replacing missing teeth.
But, unfortunately, that doesn't mean dental implants last forever, or that they work for everyone. Not every patient is the perfect candidate, and there are valid reasons why implants fail. It's important that you speak to us about the advantages of dental implants — and that you weigh your choices carefully so that you make an informed choice.
Again, dental implants rarely fail, but when they do, here are five common reasons why:
1. Substandard Materials Were Used
Just like with everything in life, you get what you pay for. High quality dental implants may be more expensive but they are also made to last a lifetime. It's far better to wait a bit longer until you are able to afford a better implant compared to undergo the process and have them fail in a couple of years.
2. Diagnostic Work Wasn't Performed
As a leading implant dentist in Tarzana, I always get a full set of x-rays and perform a comprehensive exam before the dental implant procedure. This allows me to understand if there is any bone loss as well as the arrangement of your jaw prior to the procedure.
3. Poor Understanding of Medical History
We are dependent upon you to tell us all about your medical history. Even tiny details can be particularly important. Knowing if a patient is pre-diabetic or has high blood pressure can make a difference in how your dental implant process will progress. I also need to know what prescriptions medications you may be on, any over-the-counter drugs you take, and vitamins and supplements you use.
4. Poor Oral Care After the Procedure
When the implants are in, what you do or do not do helps determine the success of your dental implants. Follow our instructions for postoperative care. It'll be a few months before your permanent crown or bridge is inserted. Once that happens, you can care for your implant just like a natural tooth. Brushing, flossing, and regular dental check-ups are that most patients will need to do. But if you don't provide that basic level of attention, the very real probability of dental implant failure increases as time passes.
5. No Follow Up on Issues and Concerns
While brushing and dental cleanings are important for the long term lifetime of your dental implants, so is dealing with issues before they become crises. If your implant feels loose, do not ignore it. If your gums ache or you experience bleeding gums, do not shrug it off. It's far better to grab something when it is small and can be adjusted with an antibiotic and a deep cleaning. If you wait too long, that nuisance may develop into a serious condition, such as gum disease, and could threaten the health of your dental implants.
Conclusion
When you speak with us about dental implants, it is important that you understand how they work and what's going to happen during the process. However, in addition, you need to comprehend the risks and possible issues. This can allow you to make an informed choice about your dental care.