The team at 32ology Dental Studio aims to deliver state-of-the-art results while making your visit as comfortable, relaxing, and pleasant as possible. Our staff consists of Registered Dental Hygienists, Dental Assistants, and Front Desk personnel — all dedicated to providing the personalized and attentive patient care you deserve. We take pride in ensuring our office is a warm and friendly environment for you to achieve your goals.
Keep reading to learn more about the experienced dental professionals dedicated to enhancing your smile and oral health. Don't hesitate to contact our skilled Tarzana dentist, Argina Kudaverdian, DDS, to book an appointment or to explore our dental services.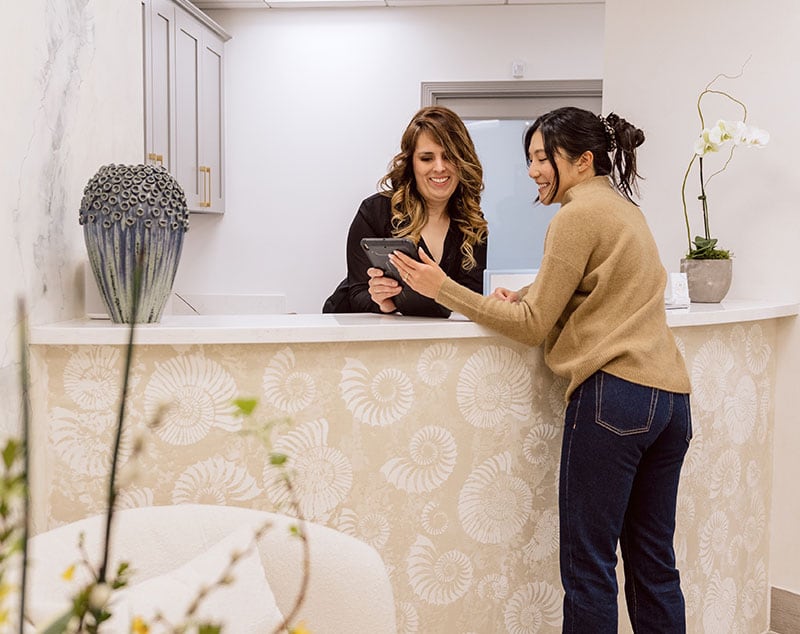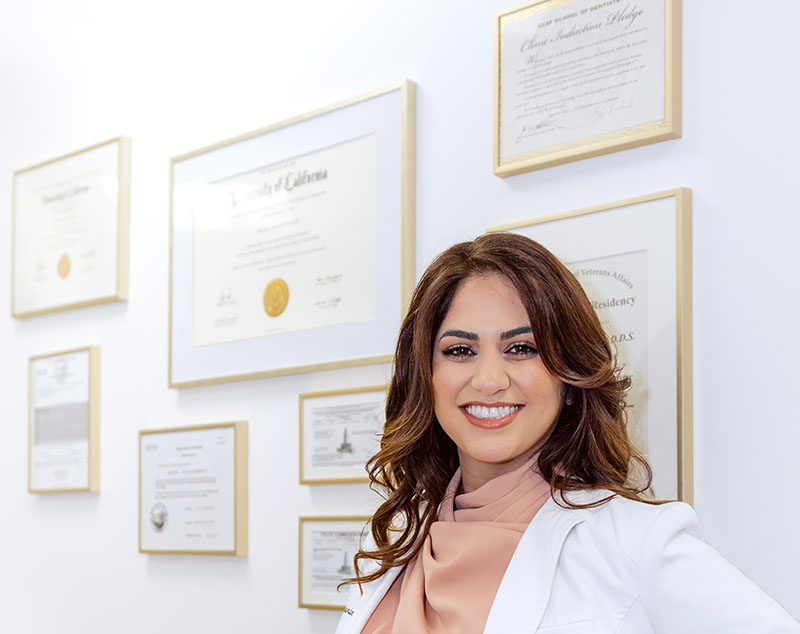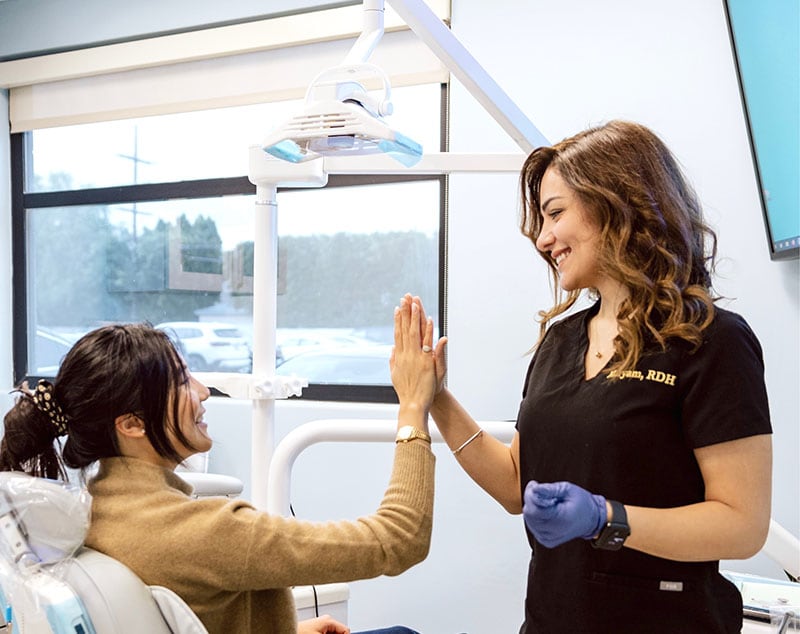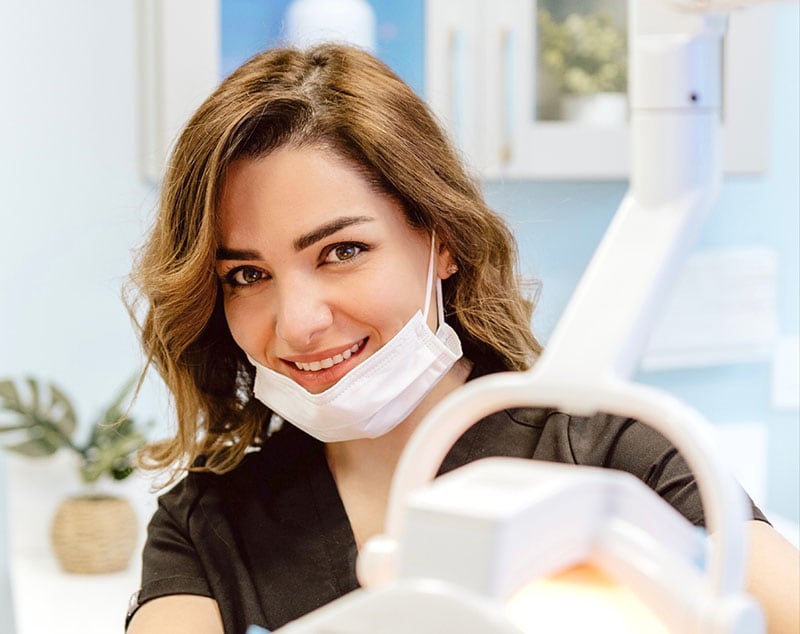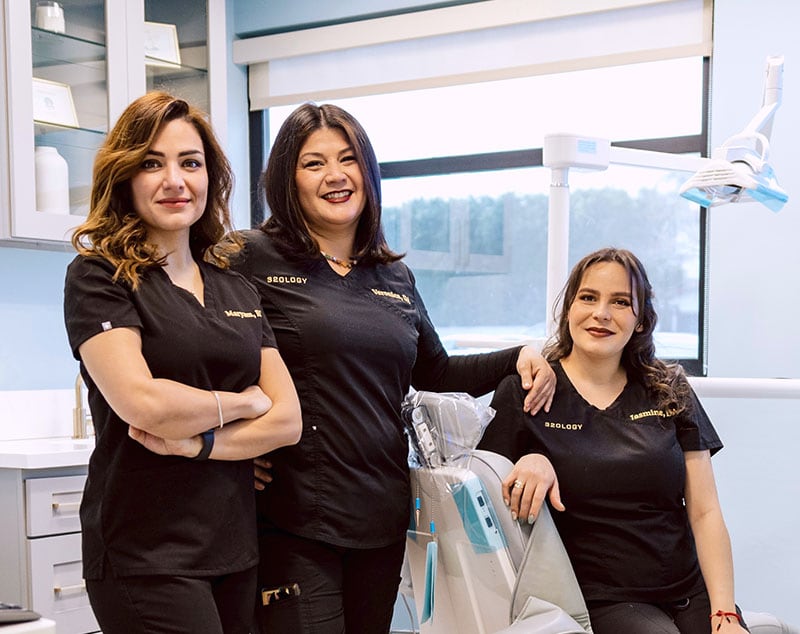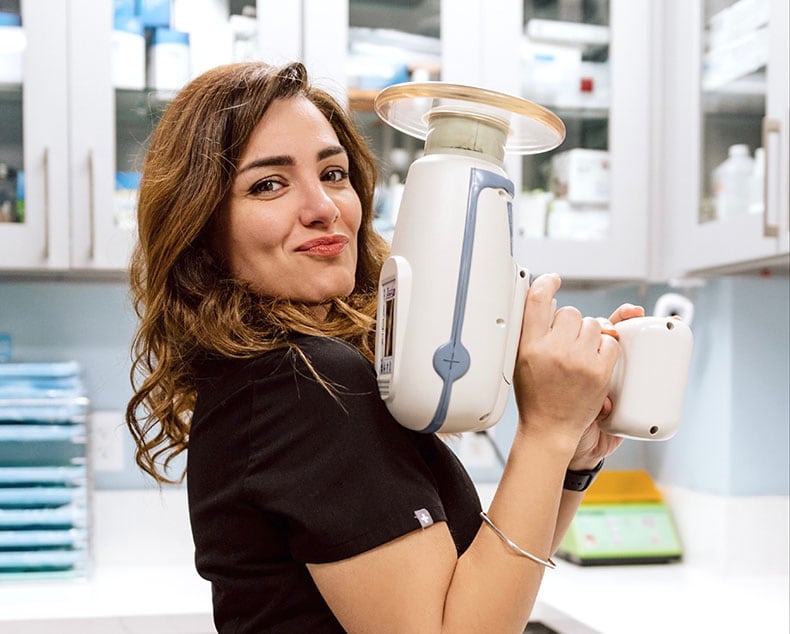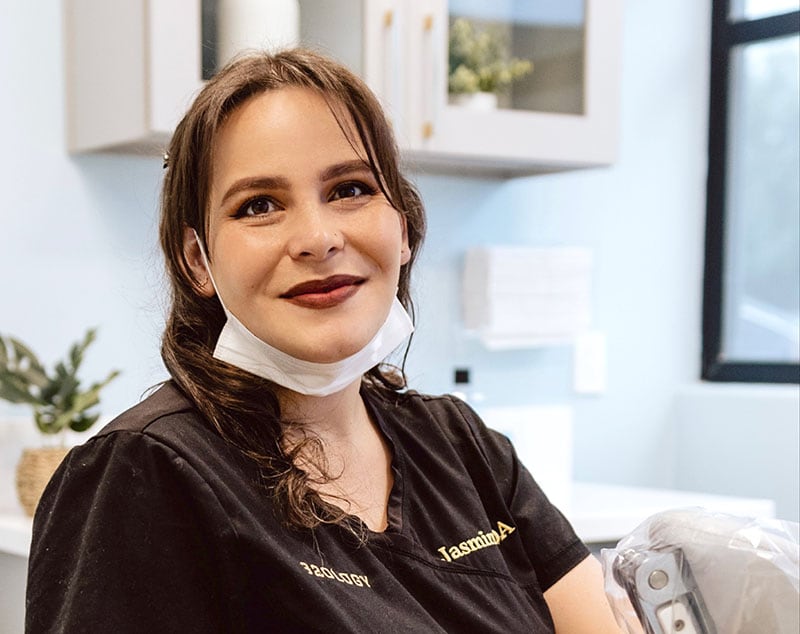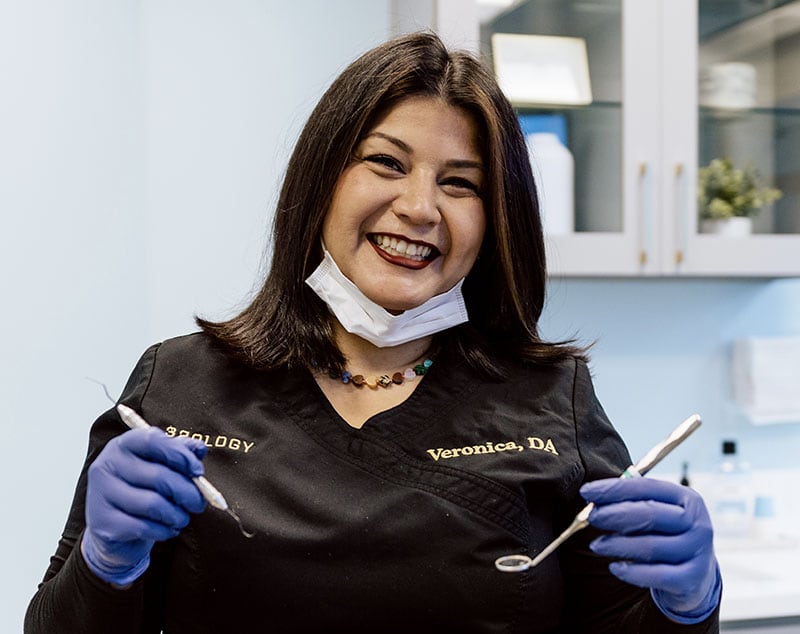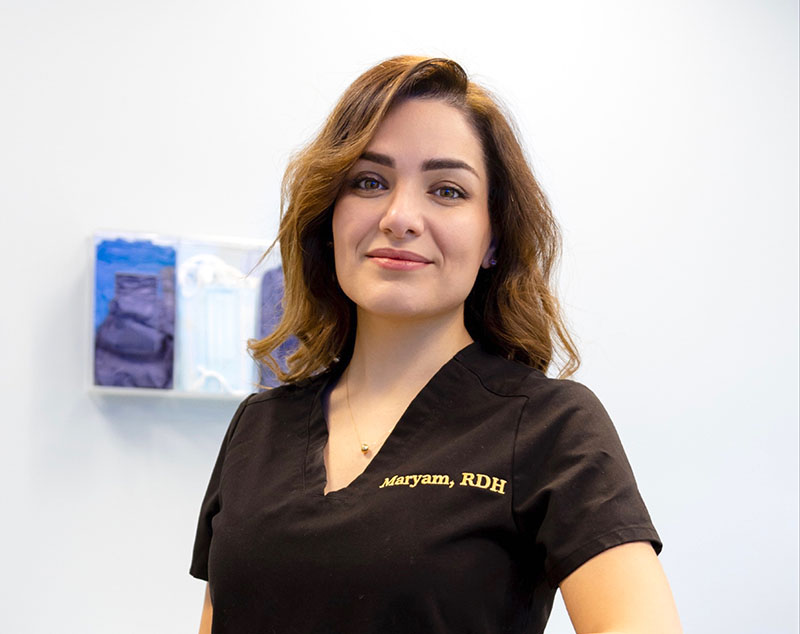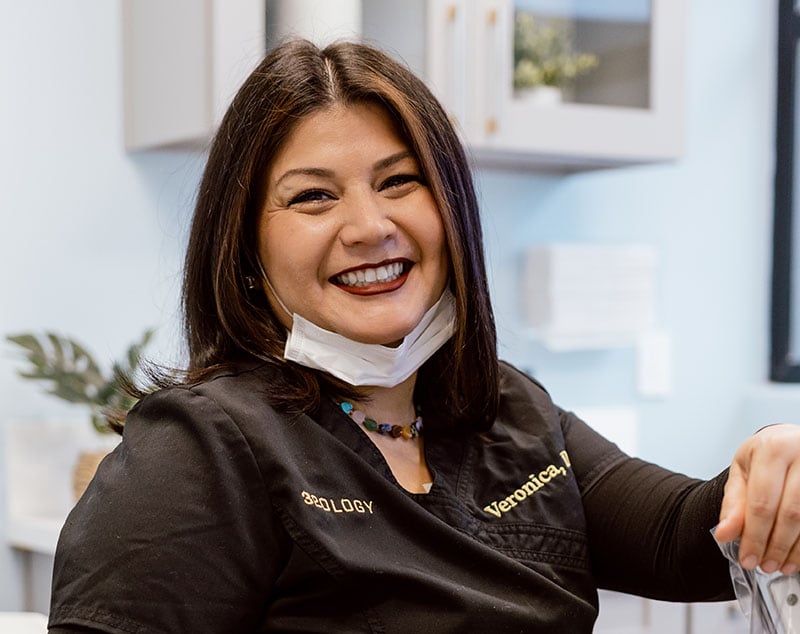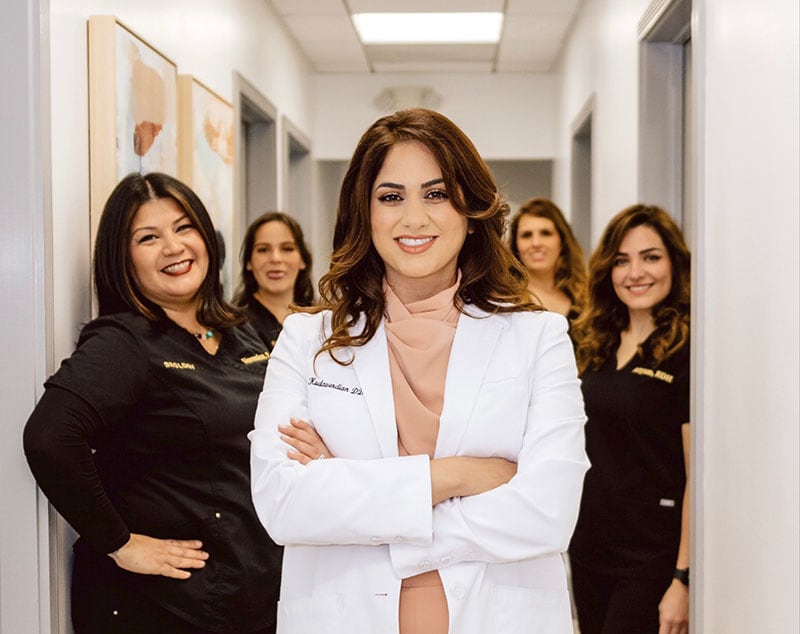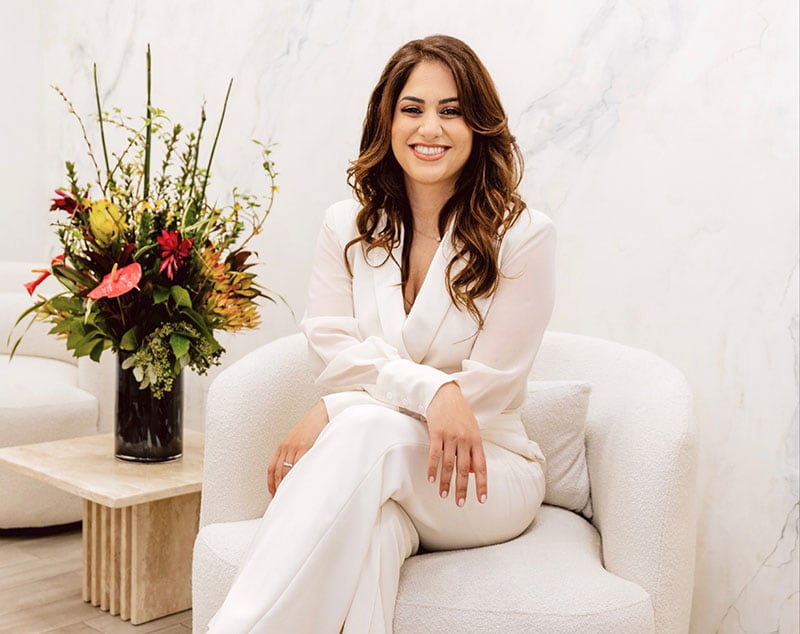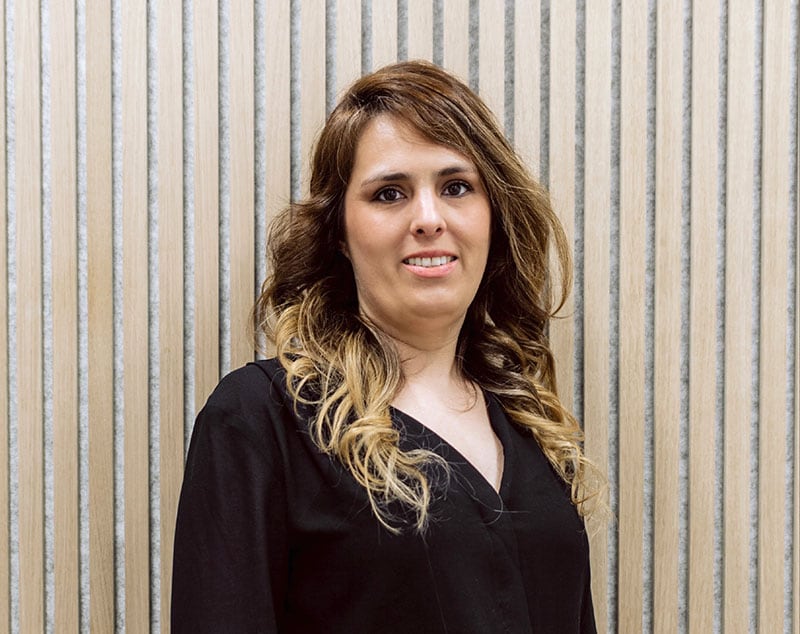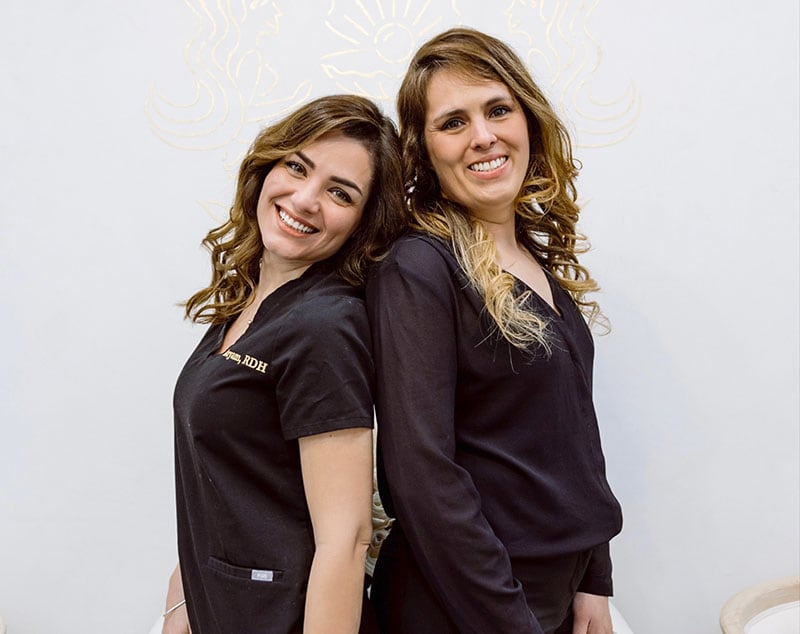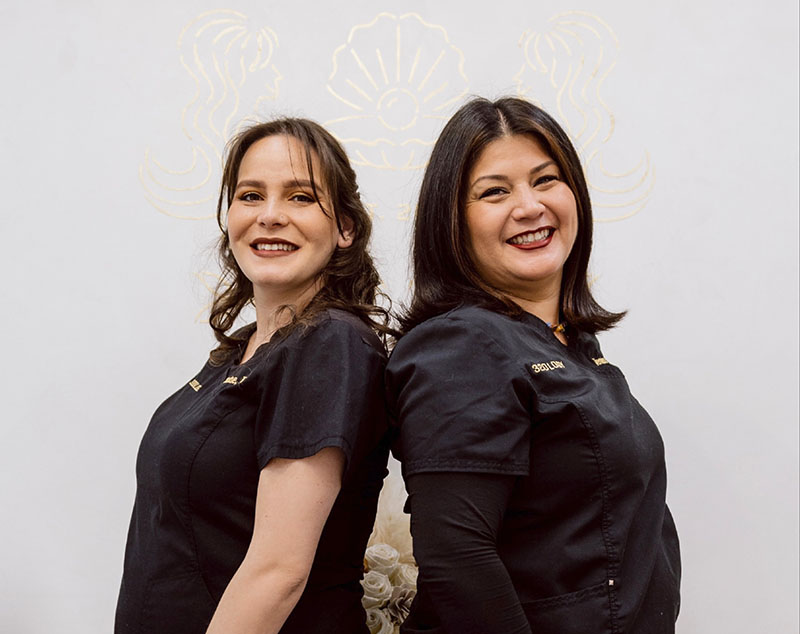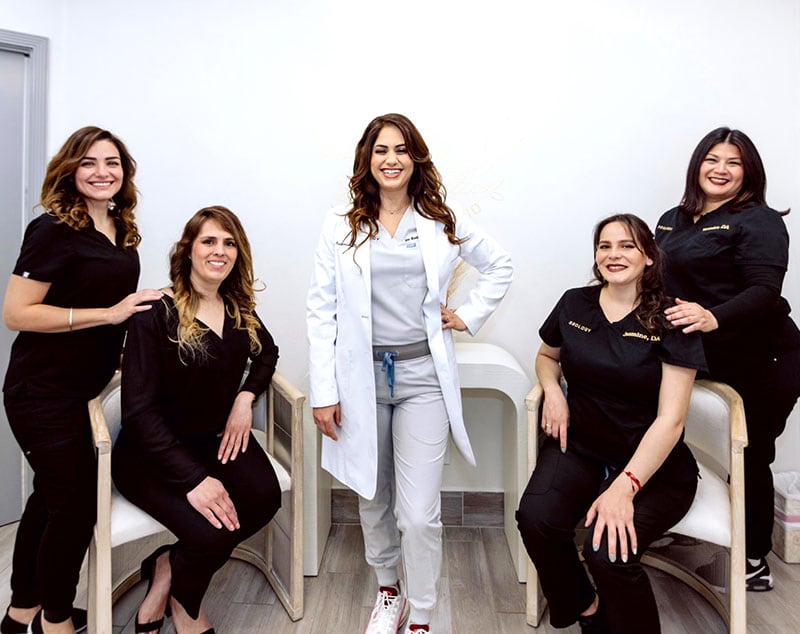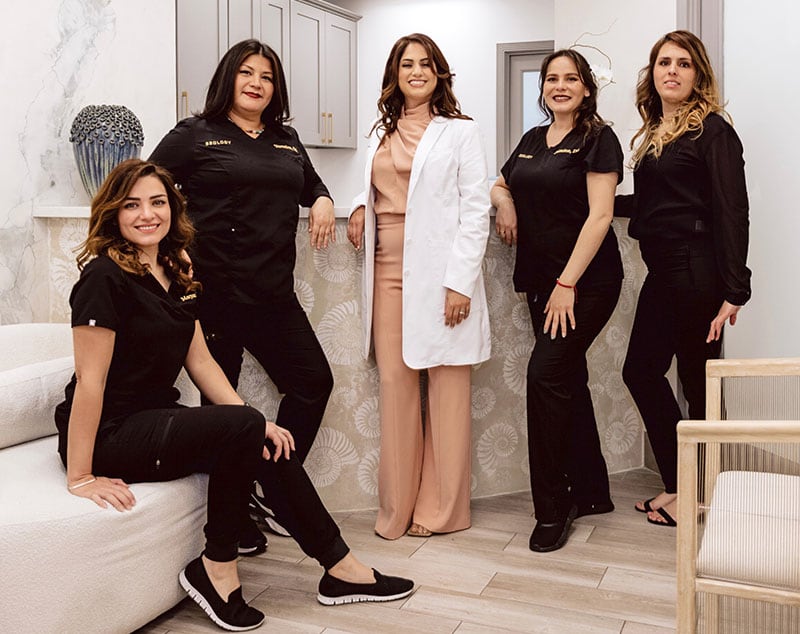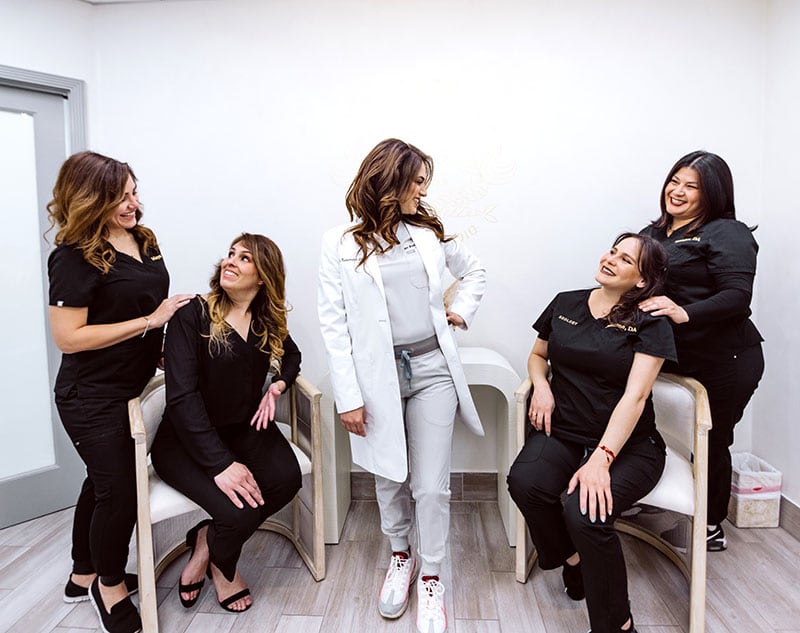 Explore Topics on This Page
Front Desk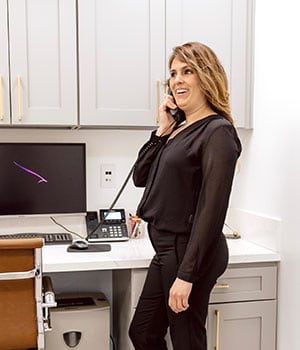 Daisy Arellano
Daisy Arellano is our friendly and knowledgeable front desk personnel at 32ology Dental Studio. A graduate of UEI College, Daisy has eight years of experience as a practice administrator. She takes a personal interest in each patient to truly understand their concerns and answer their questions, and loves getting to know every patient and their family. Daisy has been an integral part of our practice for four years. When asked about her favorite part of working at 32ology, Daisy responded, "As the office and staff grows, we get to grow along with our patients. I love when patients feel appreciative for helping with their appointment. Little by little, you gain patients' trust and confidence."
Dental Assistants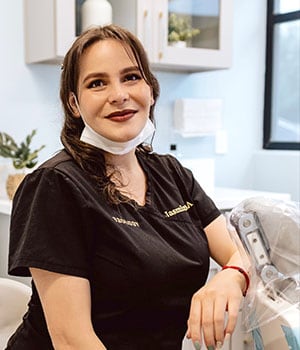 Jasmine Mendez
Jasmine Mendez is a Certified Dental Assistant who has been part of the 32ology team for eight years. Jasmine trained at UEI College and works to understand the needs of every patient who visits our office. Her patient care philosophy is to provide sincere and empathetic service while ensuring the practice offers a warm and welcoming environment for patients and staff alike. Jasmine enjoys working at 32ology Dental Studio for many reasons. "Our team brings a very positive energy and I am proud to work alongside them," she comments. As a new mom, Jasmine strives to make sure every patient receives the best possible treatment.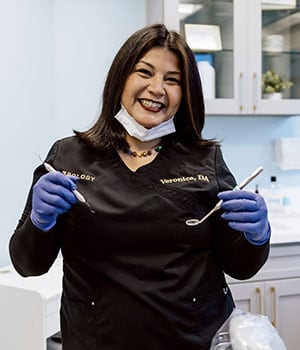 Veronica Silva 
A dental assistant for 11 years, Veronica Silva received her diploma from Everest College. She believes in treating every patient who visits our practice as if they're a close friend. "I've had my fair share of dental offices I've worked for, and I must say the care and kindness Dr. Argina Kudaverdian provides for her patients is impeccable," Veronica states. Whether a patient is hurt or sick, Veronica takes care to treat them like family and provide top-notch care. 
Hygienists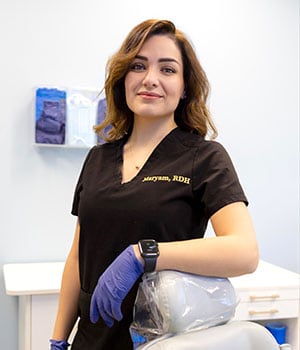 Maryam Salarkia
Maryam Salarkia has been a Registered Dental Hygienist for five years. A graduate of the University of Southern California, Maryam treats each patient like family. "I provide individualized care to my patients by acknowledging their unique situation. I treat them with the same time, dedication, and commitment I would invest in my family and friends." At 32ology Dental Studio, Maryam enjoys working with a friendly, trustworthy team and doctor.  
Peter Soliman
Peter Soliman is a Registered Dental Hygienist who strives to build a professional dental relationship with patients in order to gain their trust and make them feel more comfortable. Previously a dental assistant, Peter has been a hygienist at 32ology Dental Studio for three years. He is trained in nutritional counseling, VELscope® oral cancer screening, laser dentistry, CPR, NOMAD™ radiology, and OralID. He is a member of several professional organizations, including the American Dental Hygienists Association and the California Dental Hygienists Association. 
Peter enjoys educating patients on preventive dentistry and how to maintain optimal oral health, as well as working with our skilled team of dental professionals. When asked about the most essential aspect of working with our Tarzana practice, Peter says he appreciates the feeling of being at home. "One of the most crucial tactics I use with all of my patients is paying attention to details. Educating my patients is an essential strategy."
Hilda Minassians
As a Registered Dental Hygienist for over 10 years, Hilda Minassians strives to provide care specific to each patient's needs. She received her training through the Dental Hygiene program at Pasadena City College and has worked at 32ology Dental Studio for four years. "I love working with 32ology because of our knowledgeable staff and well-trained doctor. Patient care really matters to our doctor and exceptionally friendly staff. It's a fun office to work at, with a great energy."